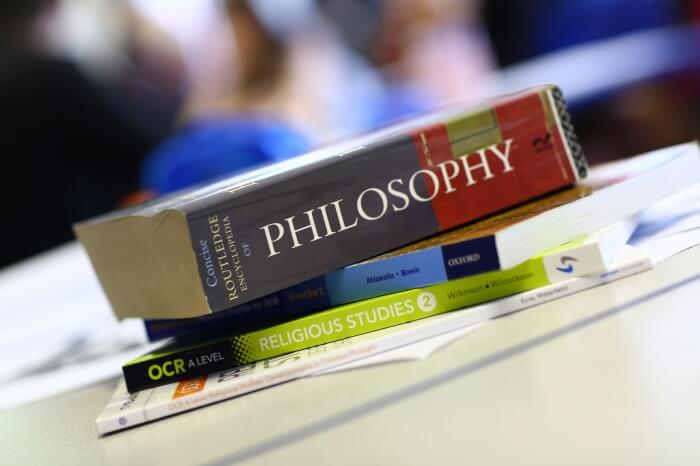 Did You Know?
Philosophy has existed for thousands of years and explores ideas from maths, science, logic, ethics and politics.
Key Information
Qualification
A-Level
Duration
Two Year Course
Examination Board
OCR
Apply Online


"PERS is the most interesting subject. It's intriguing to debate with people from different backgrounds and learn about all their different opinions and beliefs. It gives you an incredible understanding of why the world is as it is". - Hana Sharif, lower sixth student



Qualification
A-Level
What do I need to study this course?
No previous study of the subject is necessary. It is suitable for students with an open and enquiring mind who have excellent skills in written English – you need a grade 4 in GCSE English Language along with another subject that requires extended writing.
What will I study?
The course consists of three specific strands: philosophy of religion, ethics, and the development of Christian thought, examined at the end of two years. You will explore what it means to be human, how to live a good life and the impact of Christian thinking throughout history.
What next?
Past students consistently tell us how valuable A-level Philosophy, Ethics & Religious Studies has been for them. Through the acquisition of flexible and adaptable transferable skills, the ability to handle both detail and the bigger picture, and to think widely and deeply about topics that are relevant to modern society, they find themselves attractive to universities and employers, often having a head start on their contemporaries.
Apply Online