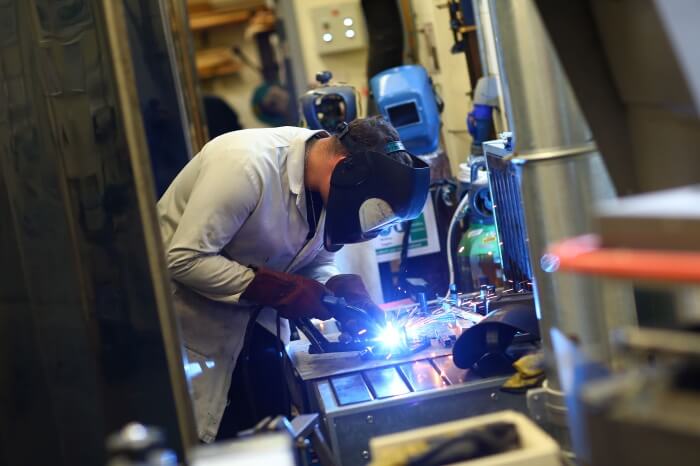 Did You Know?
There are 10 million bricks in the Empire State Building.
Key Information
Qualification
A-Level
Duration
Two Year Course
Examination Board
AQA
Apply Online
Qualification
A-Level
What do I need to study this course?
Grade 4 or above in GCSE English Language and GCSE Maths. If you were unable to follow a DT course at school this need not be a barrier if you are highly enthusiastic and have a genuine interest in the subject.
What will I study?
You will investigate historical, social, cultural, environmental and economic influences on design and technology. Developing computer and physical modelling skills, you will use your creativity and imagination to design and make prototypes that solve real and relevant problems, considering your own and others' needs, wants and values.
What next?
Studying product design will equip you with the practical skills, theoretical knowledge, and confidence to succeed in a number of careers, especially those in the creative industries. Students studying the subject have progressed onto a range of degree courses including: Product Design, Industrial Design, Automotive Design, Engineering, Architecture, and CAD Design.
Apply Online