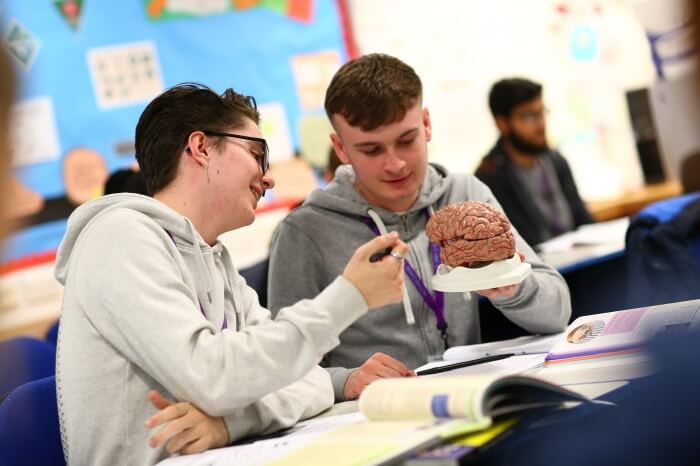 Did You Know?
There are more than 400 distinct phobias recognised by psychologists.
Key Information
Qualification
A-Level
Duration
Two Year Course
Examination Board
OCR
Apply Online
What do I need to study this course?
Grade 5 in GCSE English and Maths and grade 4s in GCSE Combined Science.
What will I study?
Research Methods This component is intended to develop knowledge and understanding of the process of planning, conducting, analysing and reporting psychological research across a range of experimental and non-experimental techniques. Psychological Themes Through Core Studies The focus is on some of the central areas of investigation in psychology. There are 20 studies to be covered. Applied Psychology Issues in Mental Health, Child Psychology, Criminal Psychology. Methodological Issues and Debates will run throughout the component including nature/nurture, freewill/determinism, reductionism/holism, individual/situational and psychology as a science.
What next?
Psychology can lead to many careers including clinical psychology, counselling, educational psychology, forensic psychology, and occupational psychology.
Apply Online