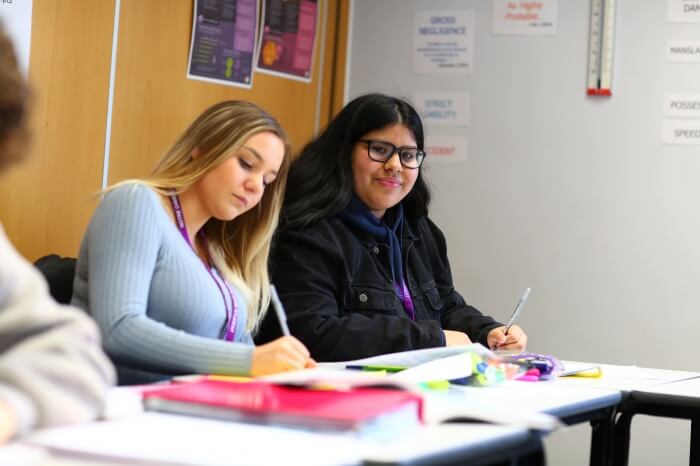 Did You Know?
Historians believe that the earliest lawyers existed in the government of Ancient Greece.
Key Information
Qualification
Level 3 BTEC/CTEC courses
Duration
Two Year Course
Examination Board
Edexcel/Pearson
Apply Online
Qualification
BTEC Level 3 National Extended Certificate in Applied Law
What do I need to study this course?
You will need a grade 4 or above in GCSE English Language.
What will I study?
This is a two year course covering the main aspects of the English legal system and civil and criminal law. This course equips students with the legal knowledge and skills required to work in the legal sector. Students achieve the qualification by way of external and internal assessment. The external assessment takes the form of an exam based on pre-seen material and the internal assessment involves completing four assignments. There are three compulsory units: Dispute Solving in Civil Law, Investigating Aspects of Criminal Law and the Legal System, Applying the Law. The qualification is completed with a unit on Family law.
What next?
The course provides access to a Law degree and other degree courses. However, due to the practical nature of the course students may apply for legal apprenticeships.
Apply Online