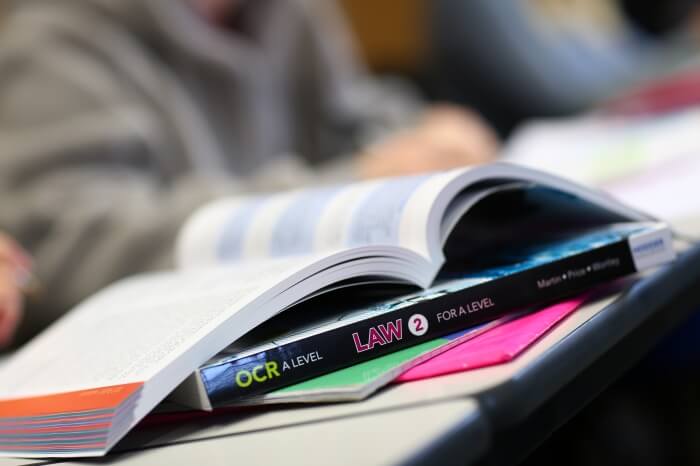 Did You Know?
Approximately 30,000 students study for a Law degree each year.
Key Information
Qualification
A-Level
Duration
Two Year Course
Examination Board
OCR
Apply Online
Qualification
A-Level
What do I need to study this course?
Grade 5 or above in GCSE English Language
What will I study?
The course has three examined Units:
- The Legal System and Criminal Law,
- Law Making and the Law of Tort,
- Nature of Law and Contract Law.
In year one you will study Law Making, the People Who Work in the Legal System, and the Civil and Criminal Court Systems. You will also study Criminal Law, including Offences against Property, Homicide and Defences, and the Law of Torts including Negligence, Nuisance and the Liability of Occupiers to Visitors and Trespassers. In year two you will complete Nature of Law which considers how law interlinks with morality and society, and Contract Law.
What next?
Many students go on to study a qualifying law degree (LLB) which can lead to a career as a solicitor or barrister. Some students take up work as paralegals or join legal apprenticeship schemes. Former students have also had careers outside the legal profession such as in banking, teaching and the police force.
Apply Online