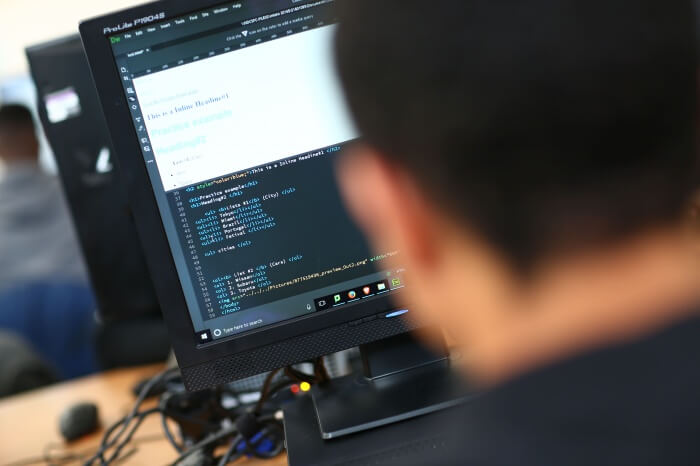 Did You Know?
The digital sector is worth more than £400 million a day to UK economy
Key Information
Qualification
Notre Dame Pathway
Duration
One Year Course - Equivalent to two GCSEs
Examination Board
OCR
Apply Online
Qualification
CTEC Level 2 Diploma
Level 2 Digital Transition Pathway
What do I need to study this course?
You will need a grade 4 in GCSE Maths, at least a grade 3 in GCSE English Language, and grade 3s in two other subjects.
What will I study?
You will study the following topics:
Essentials of IT
Essentials of Cyber Security
Creating Programming Solutions for Business
Creating Websites
Creating Mobile Applications for Business
Games Creation
Participating in a Project
Using Emerging Technologies
What next?
On successful completion of this course with a Merit or Distinction, you will be able to go on to one of the higher level courses such as the Digital T-Level, or the Level 3 Diploma in Games Design and Development. It can also lead on to employment or an apprenticeship in the digital sector.
Apply Online