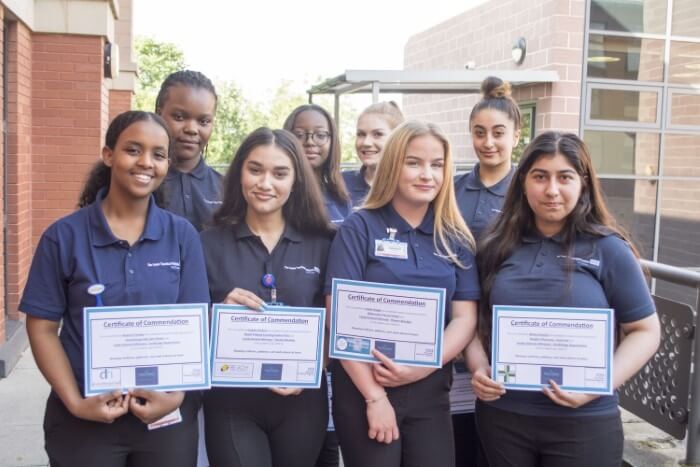 Did You Know?
In 2020, there are an average of 127,708 UK hospital beds available per night. This means there is one hospital bed for every 430 people.
Key Information
Qualification
T-Level
Duration
Two Year Course - Equivalent to Three A Levels
Examination Board
NCFE
Apply Online
Qualification
T-Level
What are T Levels?
Notre Dame has been selected as one of the first providers of the new T Level qualifications starting from September 2020. T Levels will follow GCSEs and will be equivalent to 3 A Levels. These 2-year courses have been developed in collaboration with employers and businesses so that the content meets the needs of industry and prepares students for work.

From September 2020, we introduced the T Level in Digital: Digital Production, Design and Development. We will introduce the Health T-Level from September 2021 for students wishing to pursue a career in the health and science sector.
What do I need to study a T-Level?
You will need five GCSEs at grade 4 or above including GCSE English Language and Maths.
What will I study?
This course will provide you with the essential knowledge and skills to work in the health or science sectors. You will learn about how the industry works, core scientific concepts, and key regulations including managing information, health and safety, and good scientific/clinical practice. You will be able to specialise in dental nursing or supporting healthcare. If you choose supporting healthcare, you will focus on at least one of these areas: adult nursing care, care of children and young people, mental health, midwifery, theatre or therapy.
What next?
On completion of a T level study programme, you will be able to choose between moving into a skilled occupation, a higher or degree level apprenticeship, or higher level technical study including higher education.
Apply Online