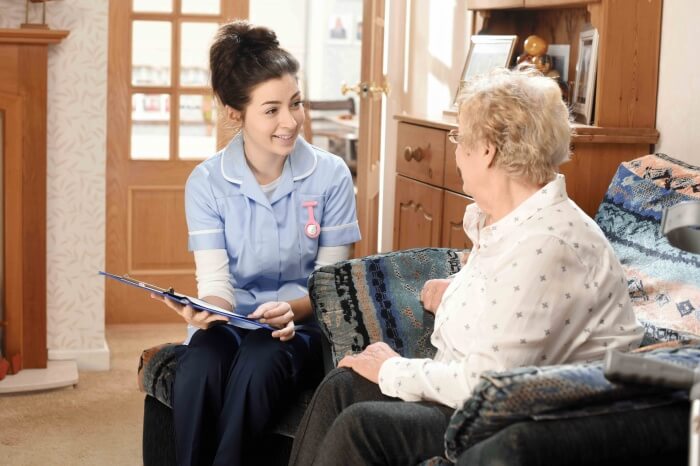 Did You Know?
The Government has made a number of pledges related to the nursing workforce, including an additional 50,000 nurses in the NHS by 2024/25.
Key Information
Qualification
T-Level
Duration
Two Year Course - Equivalent to Three A Levels
Examination Board
NCFE
Apply Online
Health and Science T Level - Occupational Specialism
Health and Science T Level - Overview Document
Qualification
T-Level
What are T Levels?
Notre Dame has been selected as one of the first providers of the new T Level qualifications starting from September 2020. T Levels will follow GCSEs and will be equivalent to 3 A Levels. These 2-year courses have been developed in collaboration with employers and businesses so that the content meets the needs of the industry and prepares students for work.

From September 2020, we introduced the T Level in Digital: Digital Production, Design and Development. We will introduce the Health T-Level from September 2021 for students wishing to pursue a career in the health and science sector.
What do I need to study a T-Level?
You will need five GCSEs at grade 4 or above including GCSE English Language and GCSE Maths. You will also need a 55 in GCSE Science. The previous study of Health is not a requirement; however, you should have a strong interest in working in this sector and be prepared to discuss this further at an interview.
What will I study?
You will learn a wide range of knowledge on topics needed to be successful in this vital sector. You will learn about key topics such as providing person centered care, safeguarding, health and wellbeing, infection prevention and control, English, Maths and digital skills needed in the health sector and good scientific and clinical practice. This core content will then be assessed via two written exams.
You will also complete an employer set project. This project is set by health specialists that require you to apply your knowledge to a real-life problem in the industry. This is assessed via a controlled assessment.
You will also study an occupational specialism which is called Supporting the Adult Nursing Team. This is where you will study and have opportunities to showcase your practical care skills via coursework tasks. Some of the topics you will study within this specialism include: Assisting with an individual's overall care and needs to ensure comfort and well-being and assisting with skin integrity assessments and the care and treatment of skin conditions.
Within the course you will complete at least 45 days/ 315 hours of work experience in the health sector, giving you valuable experience in the workplace and employers the chance to see the new talent in their industry.
What next?
On completion of a T-level study programme, you will be able to choose between moving into a skilled occupation, a higher or degree level apprenticeship, or higher-level technical study including higher education.
Apply Online