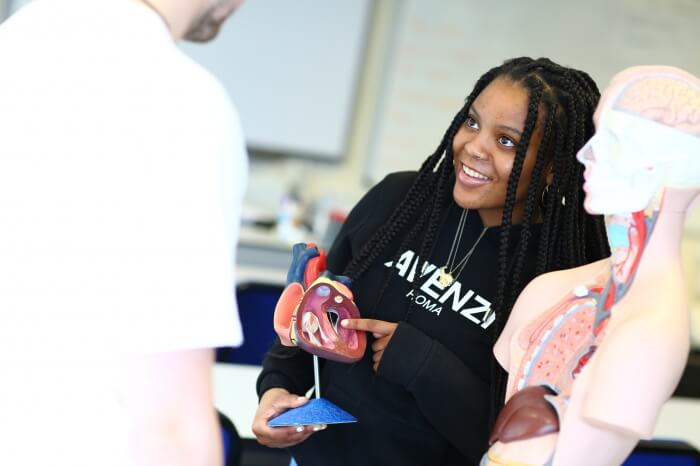 Did You Know?
The NHS in England caters for a population of 54.3 million and employs around 1.2 million people.
Key Information
Qualification
Notre Dame Pathway
Duration
One Year - Equivalent to 2 GCSEs
Examination Board
OCR
Apply Online
Qualification
CTEC Level 2 Extended Certificate
What do I need to study this course?
Grade 4 in GCSE English and/or Maths.
What will I study?
The CTEC Level 2 Health and Social Care course covers a wide range of units, embracing learning about an individual's rights and needs, creative and therapeutic activities, the impact of diet and communication techniques in health and social care. This course is all coursework based.
What next?
CTEC extended certificate prepares you for a more advanced course such as the CTEC Health & Social Care Level 3 Diploma. There is also the opportunity after completion to work in health and social care or undertake an apprenticeship.
Apply Online