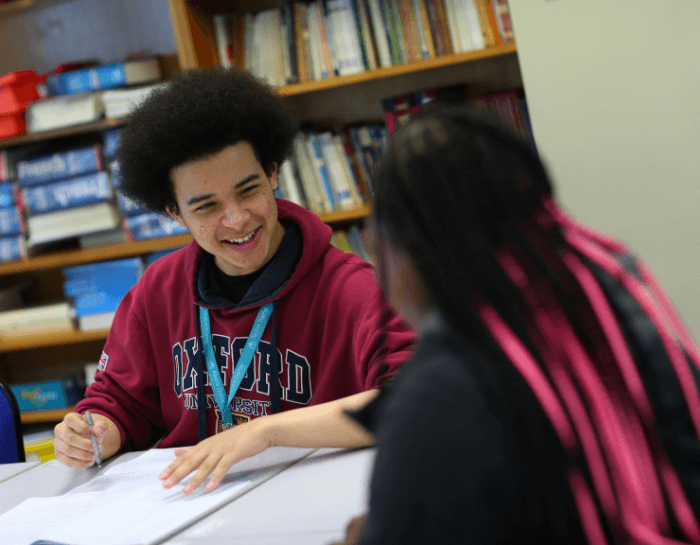 Did You Know?
Approximately 300 million people in the world speak French.
Key Information
Qualification
A-Level
Duration
Two Year Course
Examination Board
AQA
Apply Online





Where can learning a language take you?
Abi, A level French and Spanish student

Where can learning a language take you?
Sarah, Curriculum Manager, Humanities & MFL, Pearson UK
Qualification
A-Level
What do I need to study this course?
Grade 6 in GCSE French.
What will I study?
This motivating course enables you to develop your knowledge and understanding of the French language and culture. You will acquire transferable language and study skills. The course covers political and social issues such as homelessness, immigration, multiculturalism, and the artistic culture of France and French-speaking countries (music, cinema and heritage). You will write essays on the literary text "No et Moi" and the film "Au Revoir les Enfants" and have conversation lessons with a native speaker. You will also develop your research skills through investigating about your oral presentation. We also offer a work experience programme, which combines a stay in a host family with a work placement in France.
What next?
At university, French can be combined with another language or with many other subjects such as law, history, and even physics. Many university courses feature a year working or studying in a French speaking country. French is essential in the world of business and is good proof of the "breadth" required by universities seeking to recruit, for example, medical students.
Apply Online