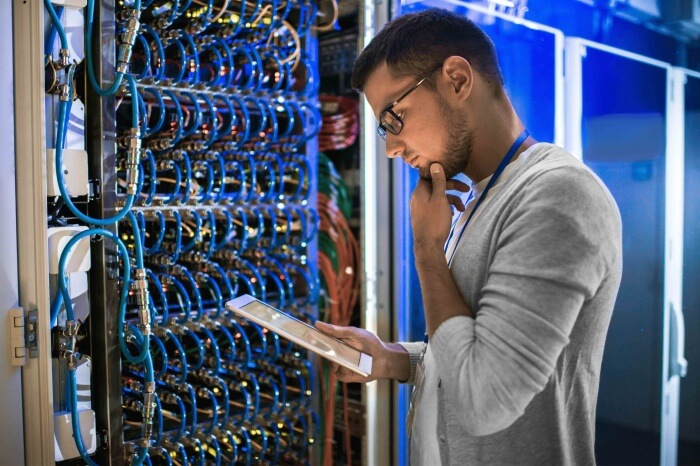 Did You Know?
Sky Bet, NHS Digital, and Channel 4 have all moved to Leeds, creating thousands of digital-related jobs in the local area.
Key Information
Qualification
T-Level
Duration
Two Year Course - Equivalent To Three A-Levels
Examination Board
Pearson
Apply Online
Qualification
T-Level
What do I need to study a T-Level?
You will need five GCSEs at grade 5 including GCSE English Language and Maths.
What are T Levels?
Notre Dame has been selected as one of the first providers of the new T Level qualifications starting from September 2020. The introduction of T Levels will see a state-of-the-art, purpose built 'digital hub' at Notre Dame. It will feature industry standard technology enabling us to provide a world class educational opportunity for students who are passionate about the digital world.

T Levels will follow GCSEs and will be equivalent to 3 A Levels. These 2-year courses have been developed in collaboration with employers and businesses so that the content meets the needs of industry and prepares students for work.

From September 2020, we will be introducing the T Level in Digital: Digital Production, Design and Development followed by a T Level in health and science from September 2021 for students wishing to pursue a career in the health and science sector.
What will I study?
Over the two years, as part of your classroom learning (80%), you will study topics such as; Digital Analysis, Digital Environments, Security Testing, Business Context, Legislation, Tools, Data and Culture. During your industry placement (20%), you may cover areas involving software design and management, creating solutions, obtaining reliable sources of knowledge, and applying ethical and legal principles when managing risks. The first year will be assessed through examination and a project and the second year will be assessed through a large project.
What next?
T-Levels will provide the knowledge and experience needed to open the door into skilled employment. Achieving this qualification will give you an advantage when applying for a job (in software production and design) in the digital industry or when progressing to further study. T Levels will prepare you to progress onto further technical training, such as a higher apprenticeship or degree.
Apply Online