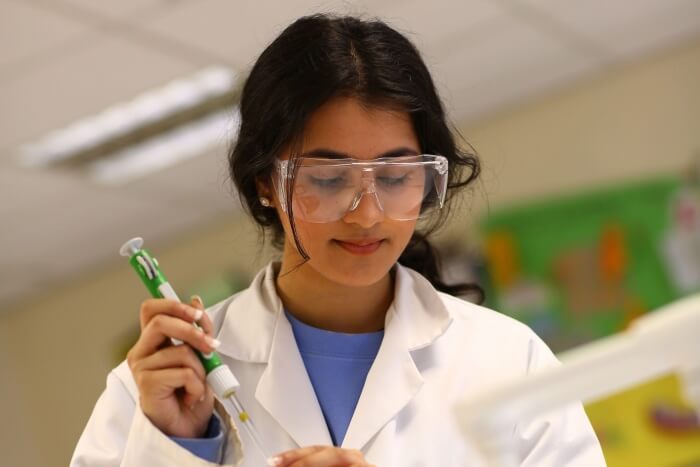 Did You Know?
A red blood cell only takes 20 seconds to circulate around the human body.
Key Information
Qualification
A-Level
Duration
Two Year Course
Examination Board
AQA
Apply Online
Qualification
A-Level
What do I need to study this course?
Grade 6 in two single science GCSEs (including biology) or grade 66 in GCSE Combined Science. You will also need a grade 5 in GCSE Maths and a grade 4 in GCSE English Language.
What will I study?
A-level Biology aims to inspire students, nurture a passion for the subject, and lay the groundwork for further study. The topics you will study are: Biological Molecules, Cells, Organisms Exchange Substances with their Environment, Genetic Information, Variation and Relationships between Organisms, Energy Transfers in and Between Organisms, How Organisms Respond to Changes in their Internal and External Environments, Genetics, Populations, Evolution and Ecosystems, and Control of Gene Expression. Successful completion of 12 required practicals will earn you a Practical Endorsement.
What next?
Career opportunities exist in a wide variety of sectors including medical professions, environmental biology, forensic science, industry, biotechnology, the Civil Service, research, and education.
Apply Online