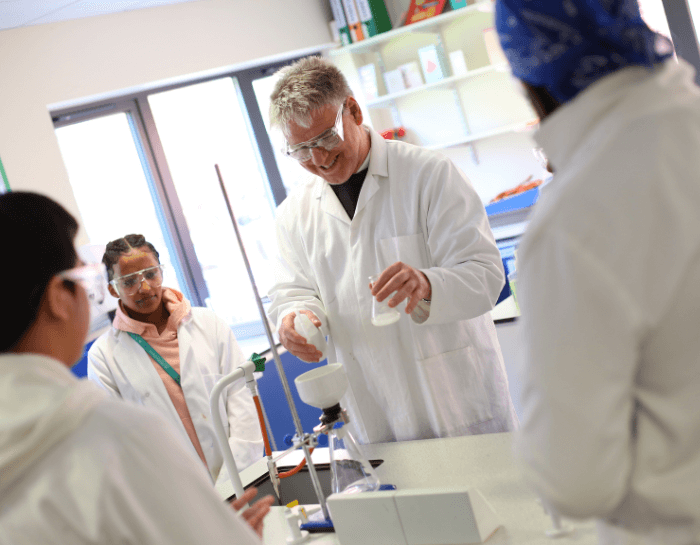 Did You Know?
Most of us have harmless microscopic mites living in our eyebrows.
Key Information
Qualification
Notre Dame Pathway
Duration
One Year Course - Equivalent To Two GCSEs
Examination Board
EDEXCEL
Apply Online
Qualification
BTEC Level 2 First
What do I need to study this course?
You need a grade 4 in either GCSE English Language or GCSE Maths, and four other GCSEs with at least a grade 3.
What will I study?
This course is your first step towards a career in the health or scientific sectors. You'll learn about the core science principles that are the basis of our understanding of the world today, and how to use this knowledge. You will study biology units such as The Nervous System, Genetics, and Disease. Chemistry units includes the study of Atoms, Reactions, and Pollution. In physics you will study Energy, Electricity, and Radioactivity. The course is made up of six units internally assessed through the completion of coursework, and two externally assessed units with two separate exams. This qualification is suitable for those wishing to gain a level 1 or level 2 qualification to support further study.
What next?
This course, combined with other qualifications, facilitates progression to BTEC Level 3 National Diploma in Applied Science, other level 3 qualifications, employment or apprenticeships.
Apply Online