Thanks to the community spirit of our students and staff, Notre Dame's chapel steps received a woolly makeover in June 2019.
College Counsellor Miss Charlotte Anderton runs a weekly knitting and crochet group for students. One of them, Scarlet Gale, asked to use their knitting skills to brighten up the steps leading to our PTE classrooms and the College chapel. Scarlet and their peers worked on a rainbow design that was bright and welcoming. Scarlet knitted all the rainbow bunting and their mother knitted the Notre Dame banner.
Miss Anderton said, 'It took an entire lunchtime to assemble the bunting. The aim was for it to look like a rainbow following the route up the stairs to the chapel. Scarlet and I have had so many comments and messages about how lovely it looks.'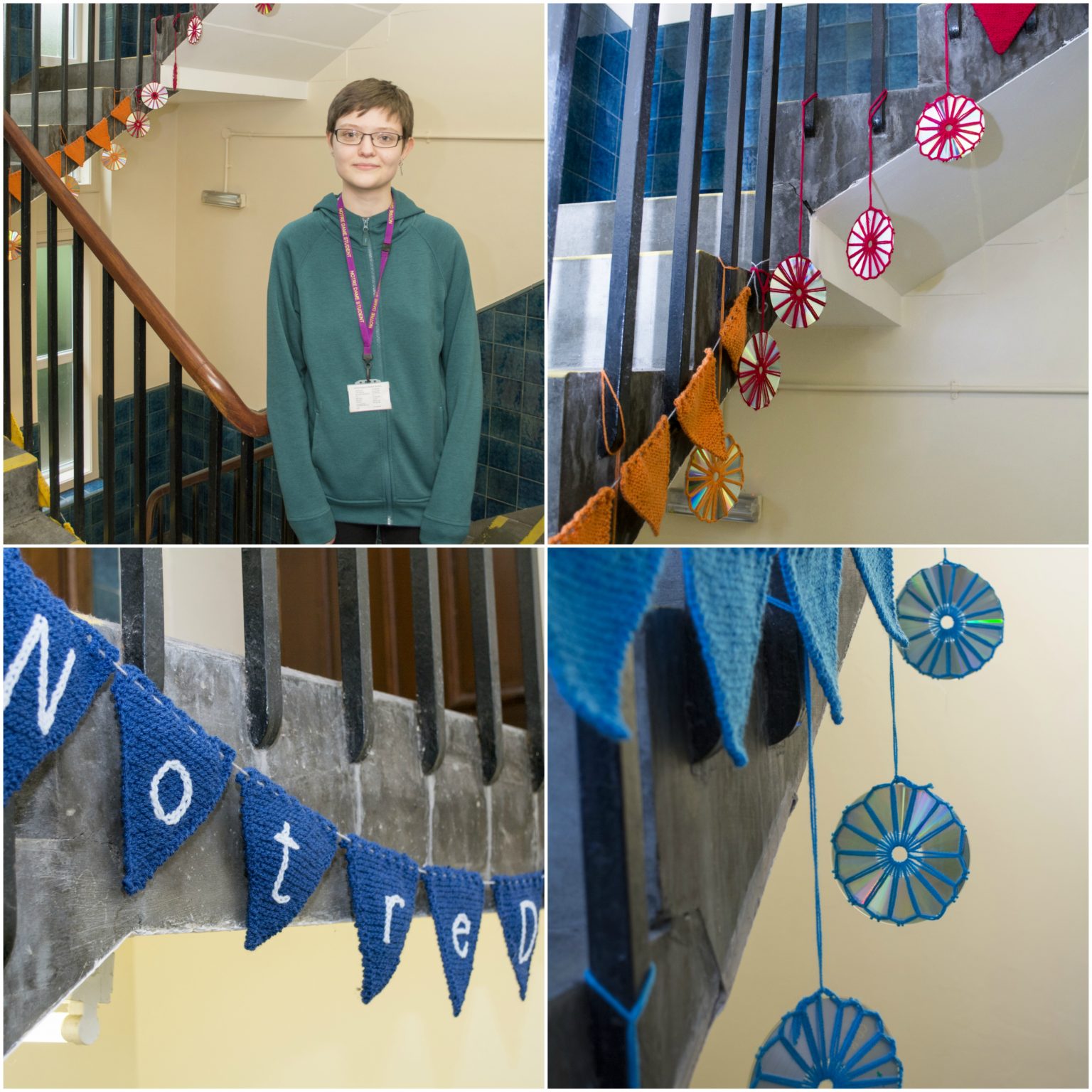 Our thanks go to Scarlet, whose colourful contribution feels like a cheerful celebration of this core part of our college site.