What a time to be a politics student! Never-ending Brexit debates, a plethora of resignations, votes of no confidence, and that was just last week! Notre Dame's outstanding politics department, aka Head of Department Mr Allan Clifford and teacher Dr Kevin Warnes, have kept students very much in the thick of it by inviting a succession of local politicians into college. This half term alone, our staff and students have quizzed:
Students made the most of the opportunity to question these members of parliament on a range of topics including: Brexit (no surprise there); the current state of the UK government; the root of their political allegiances; their views on employment rights, the environment, and potential investments in Leeds as part of the 'Northern Powerhouse'; and – less predictably – their favourite colour.
Politics teacher Dr Kevin Warnes said: 'The students love their face-to-face encounters with all our visiting MPs and keep them on their toes with tip-top questions. And we really appreciate the way so many of our representatives give up their time to come in to meet us at Notre Dame.'
Further guest appearances from MP's are planned over the coming months to ensure fair representation across a variety of political parties, and to continue the development of our students' understanding of the UK government in this time of potential political metamorphosis.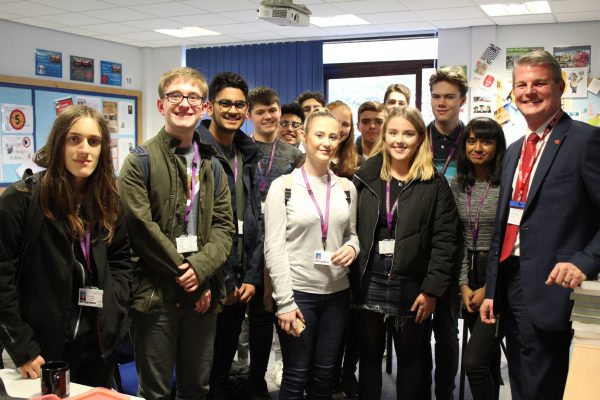 Students with Stuart Andrew MP.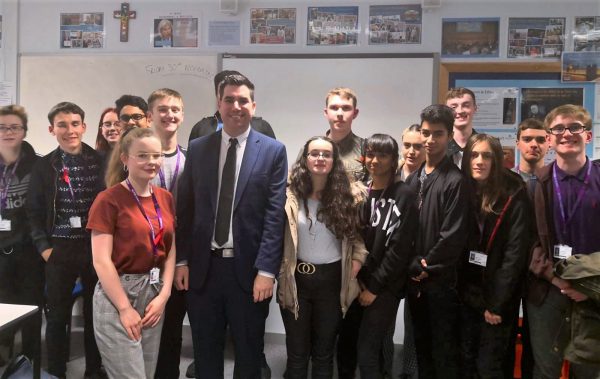 Students with Richard Burgon MP.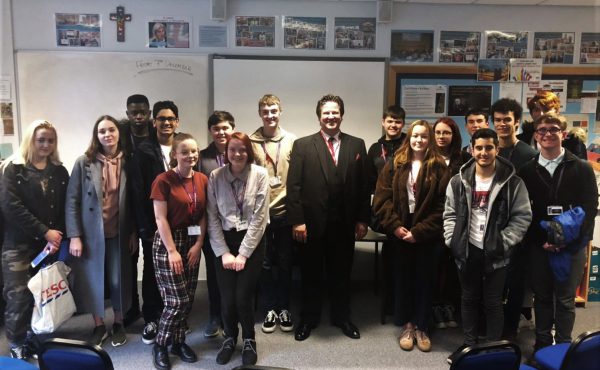 Students with Alec Shelbrooke MP.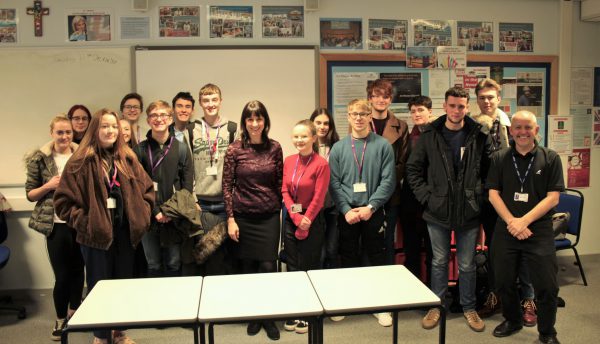 Students with Rachel Reeves MP.