Imagine if all the countries in the world had universal healthcare systems, or even better, free healthcare. This might seem like an idealistic notion, but according to an STC report, all but 43 countries in the world can afford to provide their citizens with free or universal healthcare. The NHS is publicly funded and provides both universal and free healthcare. Universal healthcare means that there is a system in place that can provide healthcare to 90% of the citizens, whilst free healthcare means that all citizens receive healthcare at minimal or no cost. The NHS is clearly a prime demonstration of a quality public health system, providing a model that could be implemented in developing countries to provide better health care.
Without a doubt, human health is vital. Quality health care would increase people's wellbeing and life expectancy, which could positively affect economic growth. Health care in Pakistan is a subject of interest to me, as my predecessors, history and culture all come from Pakistan. One of my long-term objectives is to improve the delivery of the health care there. Indeed, I'm advancing towards a career in medical care, and I desire the opportunity to make vital transformations to the industry.
Pakistan Healthcare Sectors
Pakistan's health services are accessible in two main ways: private and public. The Provincial Department of Health Care is administered in three different phases: primary, secondary, and tertiary. The Ministry of Defence coordinate Military Hospitals and the Cantonment Board of Healthcare. Other ministries have vertical programmes and research hospitals for health-related requirements. The World Health Organisation declares that Pakistan has a large primary health care infrastructure, including 5000 basic health units, 600 rural health centres and 7500 first-level health care facilities. This infrastructure can refer patients to the secondary care of 989 hospitals in the public health sector. Meanwhile, the Private Health Care Sector, taking advantage of demand, consists of formal and alternative healthcare. With a growing need for medical care and a lack of facilitated health care from the public sector, it is expected that the private market will jump at further opportunities to grow in the future.
From Javed, Liu, Mahmoudi & Nawaz, 2019, The International Journal of Health Planning and Management
Moreover, many Pakistani citizens, health professionals and prominent high-ranking people are confident that the private healthcare sector is generously outperforming the delivery of public healthcare. It seems that both sectors can work toward more beneficial outcomes, which should be to provide Pakistan's residents with a quality health system, maintaining and improving the health of its users wherever possible.
What makes a quality healthcare system?
Quality is not easily measured, because the needs of each and every patient are different. Some patients may require a high level of attentive care, whereas others need prompt emergency care as their lives are at immediate risk. Therefore, judging quality on an individual basis could provide an appropriate and generalised measure to be implemented throughout the healthcare system. Dr Faran Khalid and Dr Ahmed Nadeem Abbasi offer a way to define quality healthcare according to 5 broad characteristics: safe, patient-centred, effective, timely and efficient, and equity. They found that some health professionals are currently unable to reach patients due to long commute times, lack of facilities, resources, staff incentives and poor clinical facilities resulting in the absence of caregivers.
As the country is developing, industries are already facing challenges. A significant lack of progress and improvement has had a detrimental effect on the healthcare industry that primarily relies on certain duties to be conducted efficiently. One example is the availability of essential drugs and necessary equipment to help treat or preserve the health of a patient. Another of the challenges currently faced by Pakistan healthcare is the escalation of health problems in the population. For instance, tuberculosis (TB) is a growing disease in Pakistan, as the number of patients with TB increases by an estimated 27,000 extra cases each year according to TB Online.
Another major challenge is lack of education. Patients may not always understand caregivers, which could lead to confusion and have a negative impact on the health-related treatment phase. It is important that the communication between caregiver and patient is clear, and that
this may be a barrier to providing efficient healthcare.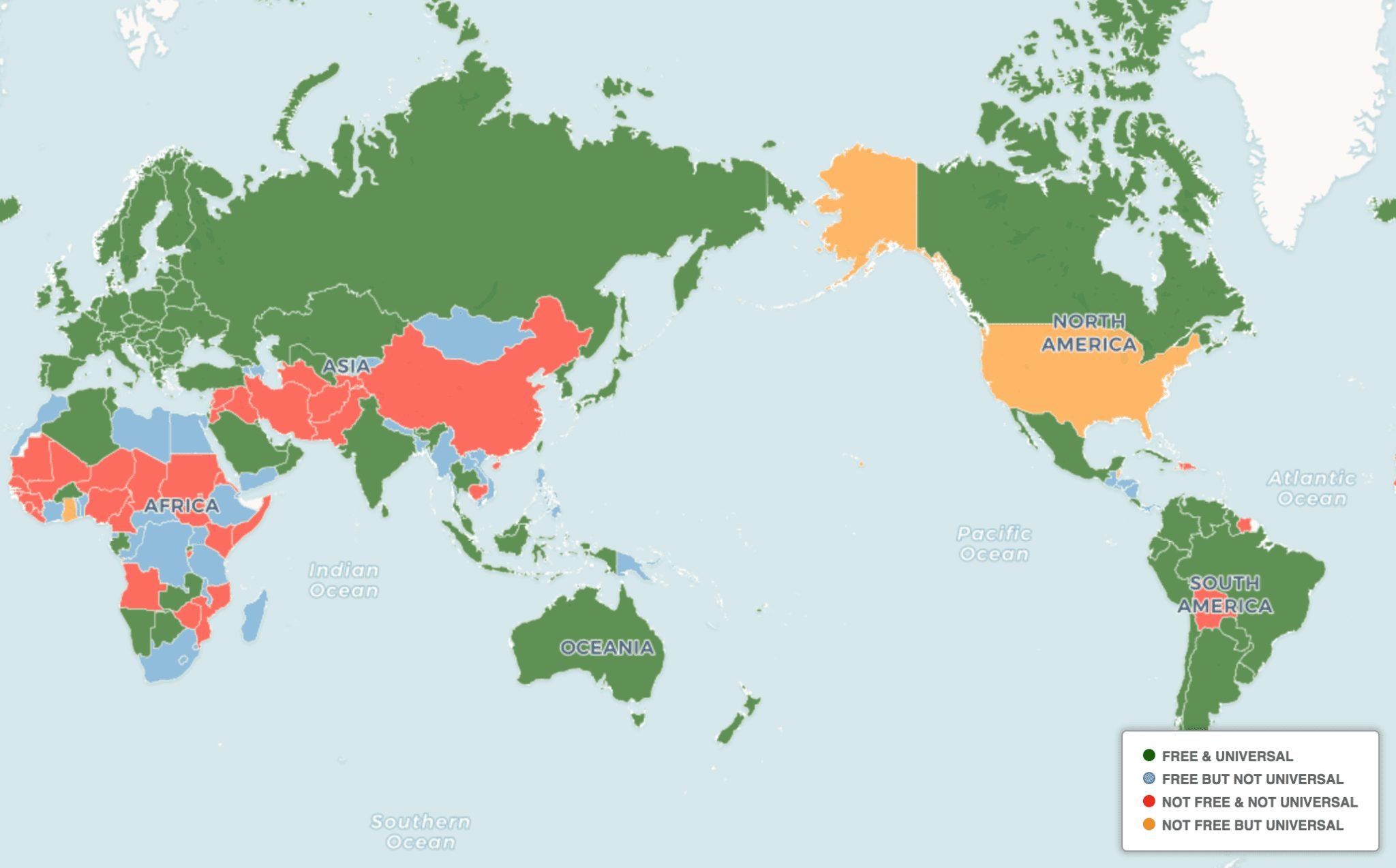 What is needed for improvements to be made?
I can assertively say that any promise to improve Pakistan's health care system will be compromised unless the continuous and unwavering efforts to improve the health care system continue. The public health care system needs to be structured so the patients are the main priority. Additional funding to the public health care system would be essential, providing relief across the country and helping caregivers to access to the equipment, medicines and drugs needed to treat their patients.
Adjusting the public health care system to make it more accessible and suitable for people is essential. The government could invest more resources and effort into building public trust and improve the image of healthcare, helping it be perceived as reliable and valuable to the community of Pakistan. Establishment of key healthcare policies would ensure that all 5 characteristics – safe, patient-centred, effective, timely & efficient and equity – are introduced to help the healthcare system on its journey towards better quality. Only then will the healthcare delivery system of Pakistan be able to achieve the health objectives it has promised.