Visitors at our open event on Saturday 13 October experienced the enthusiasm and dedication of our students and staff first-hand. From 9:30am to 1pm, the Notre Dame community came together to provide an insight into college life for both potential students and their parents or carers.
All teaching staff attended to provide as much information about course content, entry requirements, enrichment activities and progression routes as possible. This year, the largest number of Notre Dame students ever to volunteer for an open event took visitors on guided tours of the site, helped staff to hand out welcome packs, acted as ambassadors for their high schools, and provided a musical intermission in the hall. We were extremely proud of their contribution to the event and received many positive comments about their helpfulness.
Our principal, Justine Barlow, gave two addresses during the event, both to a packed out audience in the main hall. As well as explaining our Outstanding rating from Ofsted, and outlining our excellent exam results, Mrs Barlow talked about the fantastic pastoral support we offer our students, and the variety of extra-curricular, sporting and careers activities available. President of our Student Executive, Feras Abulula, took time out from his preparations for University of Oxford entrance exams to speak about his experience of Notre Dame and the reasons he chose to study here.
Around 3000 people attended the event, photos of which can be found below. This is some of the feedback our visitors provided:
'We were very impressed with the whole set up and the knowledge of the pupils we spoke with. The passion the pupils and teachers alike had for their given subject was extremely reassuring. What a wonderful place.'
'My daughter wanted to visit the college with a view to attending next year. I was quite sceptical because of the location and feared it would not be a great fit for her. Upon arrival we received a warm welcome by the student ambassadors who chatted with my daughter about their own experiences in the college. We also spoke in-depth with the tutors in the classes which my daughter showed interest in. The vast choice of study options is highly impressive, as is the equipment and study areas. My daughter left feeling enthused about her next steps and I left feeling confident that if she chooses Notre Dame she will be making an excellent choice.'
'Perfect mix of Principal's presentation, classroom and staff/student interaction. Great feel for the college and the chapel was a delight.'
'My daughter and I travelled from Sussex predominantly to come to the open day. It wasn't a waste of time. It was great to get a feel of the college and meet staff and pupils. All were professional, friendly and enthusiastic. We were both impressed by the opportunities and facilities that the college offers.'
'We felt very welcomed by the staff and the students. There was always someone nearby to help or direct us. There were also plenty of people to talk to and ask questions of in each department. We came away having had a very positive and informed morning. Thank you very much!'
Parents and students who were unable to make this event would be very welcome to attend our open evening on Thursday 22 November from 4:30 to 7:30pm. Places can be booked online here. Booking is not compulsory but it helps us to offer you the best experience possible. We look forward to seeing you in November.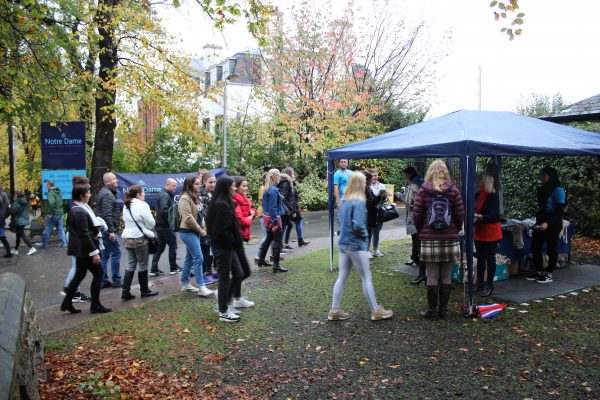 Visitors arriving at the gazebo on St Mark's Avenue.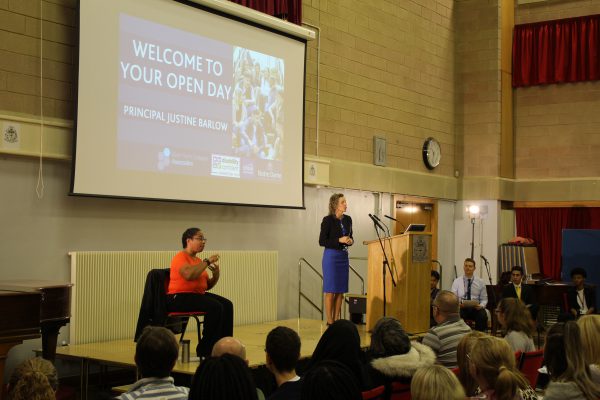 College Principal, Mrs Justine Barlow, addressing visitors in the hall.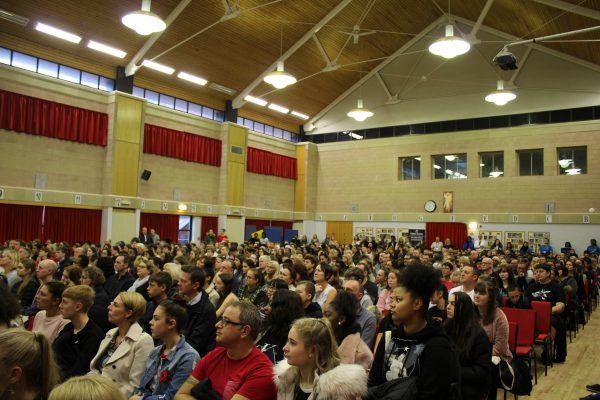 A principal's-eye view!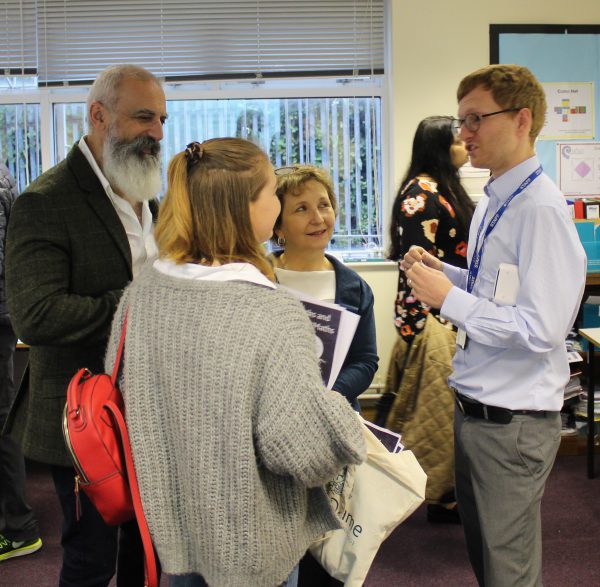 Staff on hand to answers questions in the Maths Department.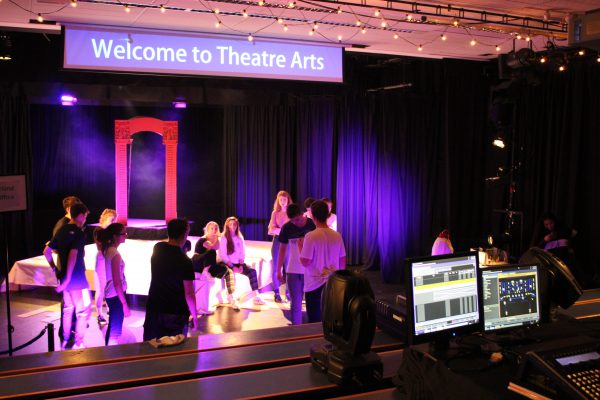 The Theatre Arts Department.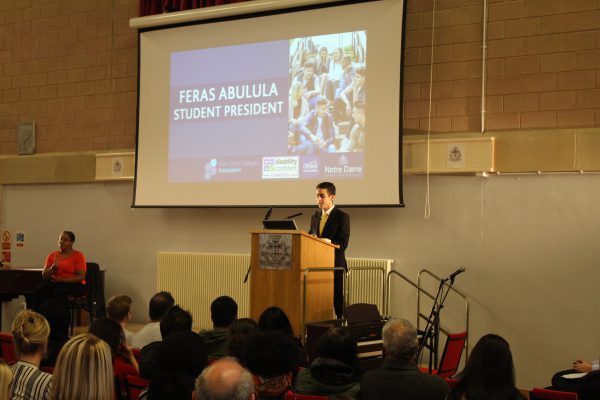 Student Executive president Feras Abulula explaining why he came to Notre Dame.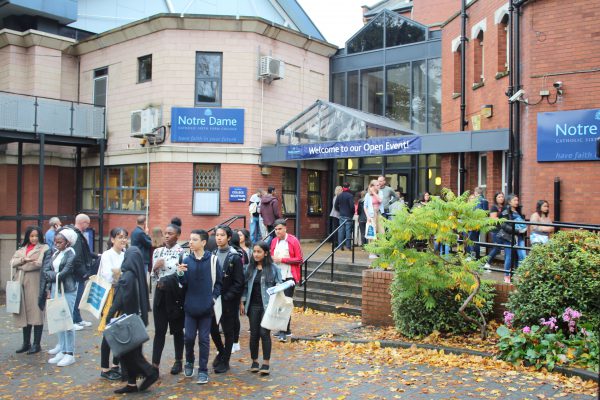 Visitors at reception with their information packs.