Last week Notre Dame's Results Day has been the talk of the town with a news feature on Look North, a publication in the Yorkshire Post and over 100 likes across our Twitter.
Last Thursday, Look North documented our students' success as they opened their envelopes to reveal fantastic results including Amy Kitchingman who gained four A*s and a place at University of Cambridge studying English. Jessica Tibbs, who restarted College after a close family bereavement and lives independently, was the main focus after gaining three As and a place at the University of Leeds to study Law.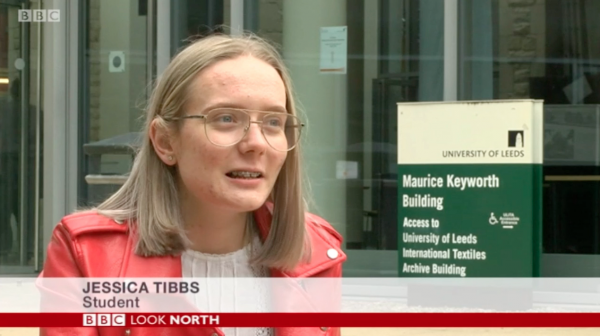 Notre Dame was also featured in Saturday's edition of the Yorkshire Post, which advertised our fantastic results and students' success whilst encouraging prospective students to attend our Open Day on Saturday 13th October.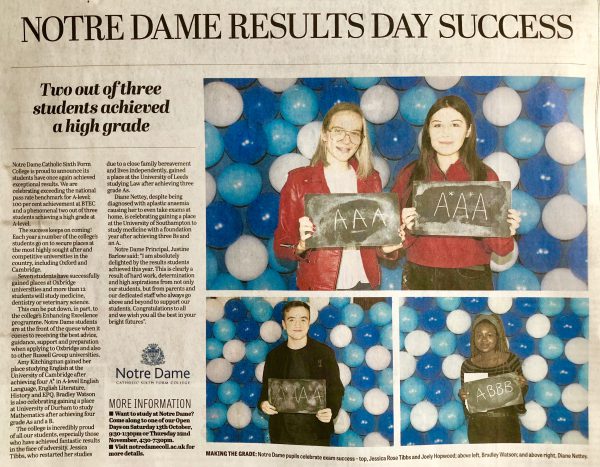 Our Twitter has also received a huge amount of attention with over 120 likes and 25 retweets with Diane Nettey's results day tweet gaining 66 likes and 17 retweets. Diane gained three Bs and an A despite being diagnosed with aplastic anaemia causing her to take exams at home. Diane is now looking forward to studying medicine with a foundation year at the University of Southampton.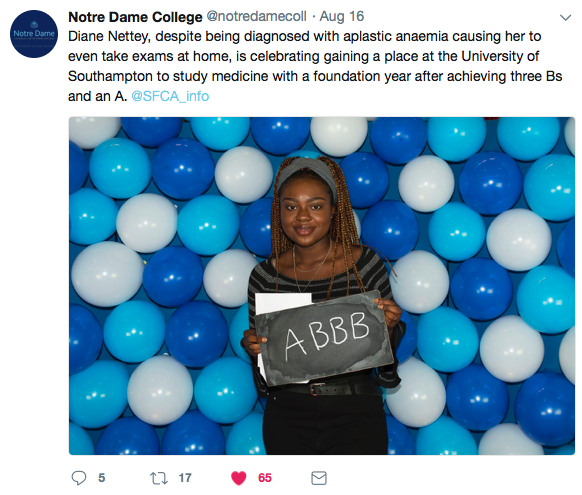 Congratulations to all our students and we look forward to meeting our new students in the coming weeks.