Keen-eyed Look North viewers will have spotted our A level Politics students during a news item on the evening of Wednesday 12 December. We were approached by the BBC to provide a variety of viewpoints on the Brexit leave/remain debate, and our students accomplished this with their usual confidence, clarity and candour. Politics teacher Dr Kevin Warnes also made an appearance, thanking the UK government for keeping our politics students entertained!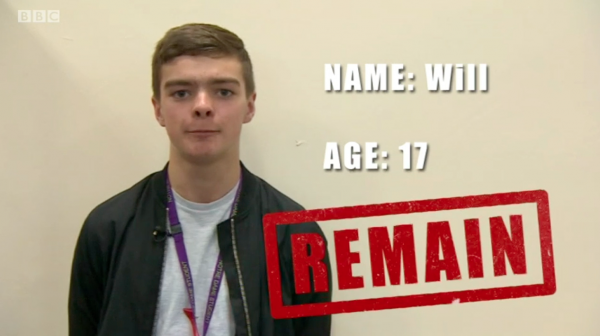 A level Politics Student Will Taylor making his views clear.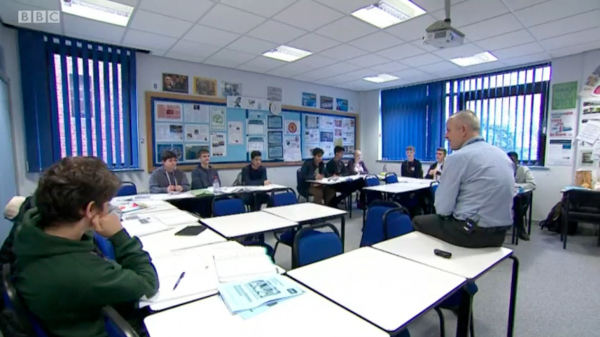 Politics students debating Theresa May's future as leader of the Conservative Party.