This year was the 80th Leeds pilgrimage to Lourdes. Our students worked alongside the hospitality team of doctors, nurses and carers, befriending and spending quality time with our pilgrims. They provided a prayerful atmosphere, saying the rosary as our pilgrims waited to go in the baths.
There were diocese celebrations to mark the 80th Leeds pilgrimage and a picnic and celebration with entertainment at the Lac du Lourdes. They went on a spiritual journey in catechist sessions with the youth team.
College photo including former student Alex Noad who is a seminarian
Day 2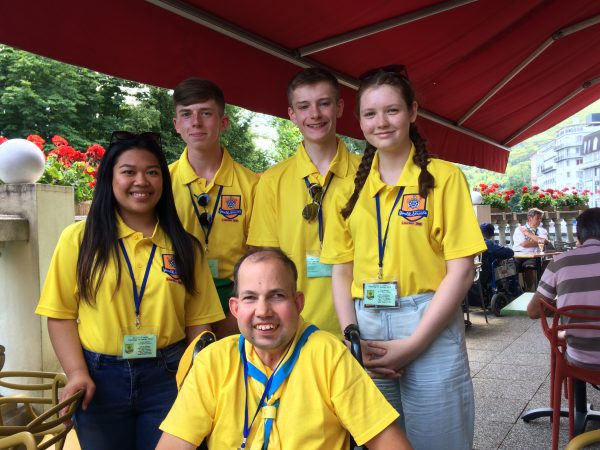 On shift with hospitality. Spending time with our pilgrims at the cafe, playing games, chatting and nail painting.
Day 3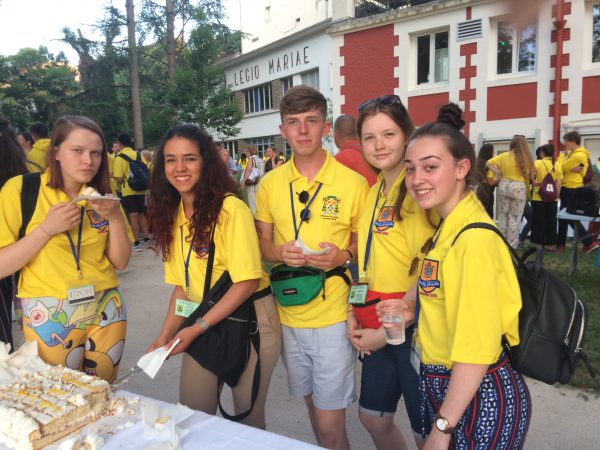 Party time. Happy 80th Anniversary of Lourdes pilgrimages Leeds Diocese.
Day 4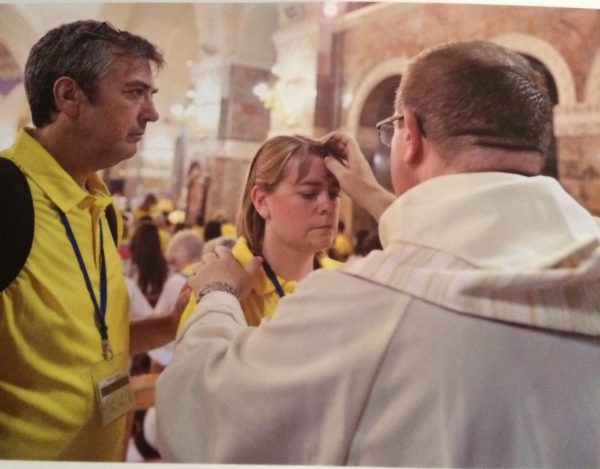 Saying the rosary providing a prayerful atmosphere for our pilgrims going in the baths. The most emotional mass of the week. Mass including the sacrament of the blessing of the sick.
Day 5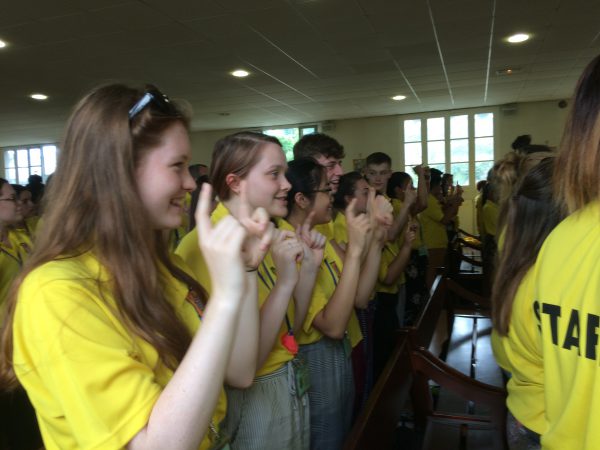 The morning started with following the life of Bernadette with a visit to the parish church that has her baptismal font and the Cachot where her family lived.
The afternoon included a Reconciliation service where saying prayers and singing songs aided our time of reflection. Daniel Toher was singing with our pilgrim Anthony.
Catechisist session for the youth and private prayer time for ND students with sr. Katherine and sr. Terese. How God loves us and speaks to us.
Day 6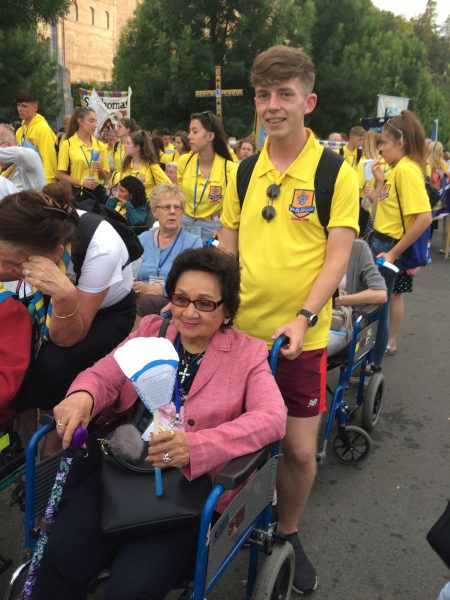 Mass at the grotto
Diocese Celebration at the Lac du Lourdes. Wilgrace Gerona and Ingrid Bolton-Gabrielsen helped provide entertainment singing Cohen's Hallelujah and Macy Loftus sang a solo.
Torchlight procession with Yen Cortez carrying the banner which accompanied our pilgrims in procession. Torchlight moments in rosary square and ice creams to say thank you to our students for their fantastic hard work and dedication drawing a wonderfully enriching week to a close.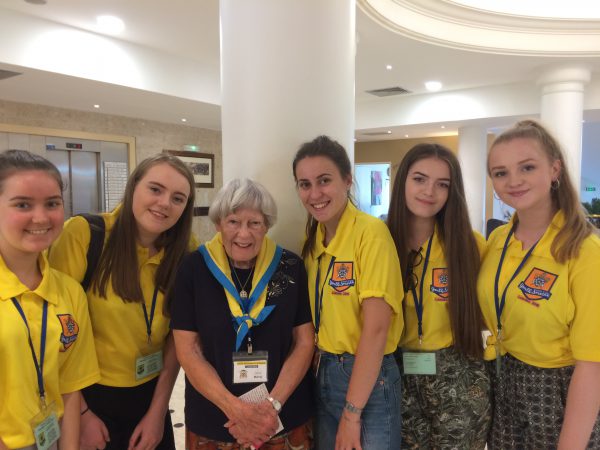 Sheila- our pilgrim with our girls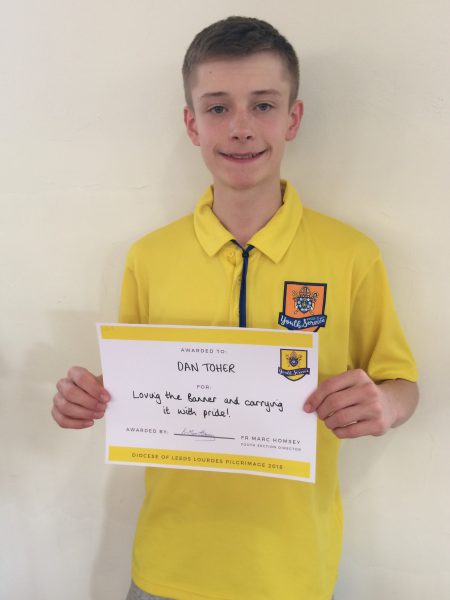 Daniel Toher received a certificate for loving the banner and carrying it with pride.