Thursday 10 October was World Mental Health Day, and here at Notre Dame we organised a range of supportive activities for everyone in our community.
Our College Counsellor Miss Charlotte Anderton arranged a Positive Mental Health Fair for students and staff. It ran during lunchtime in the lower study area and helped attendees to:
Find out what support is on offer
Get advice on how to help others
Try fun activities
Take away goodies
Sign up for courses and support
Learn about working in the support sector
Join Tea and Talk with the Student Exec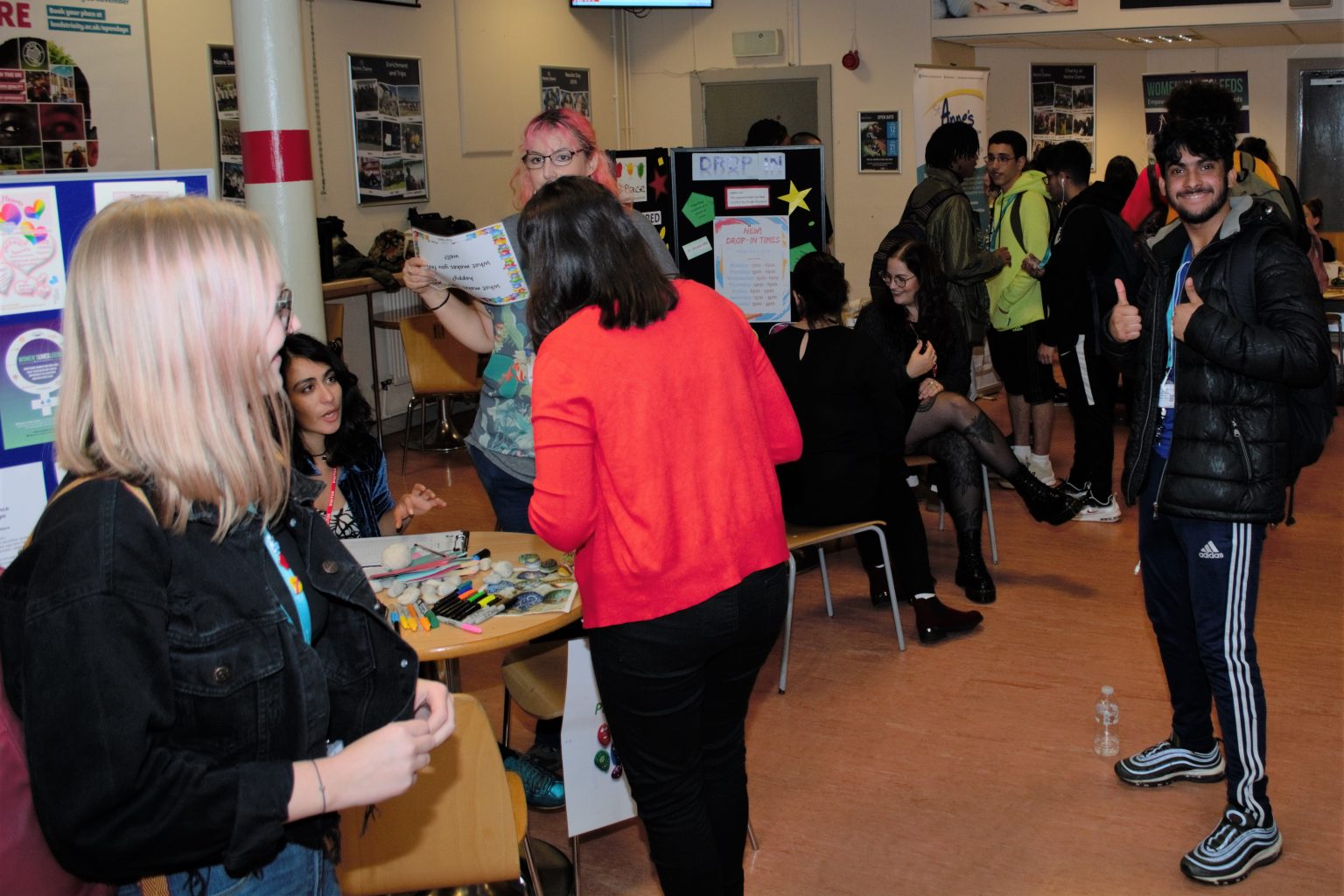 Our Positive Mental Health Fair, organised by our College Counsellor.
One of our Achievement Tutors, Miss Charlotte Duckitt, set up a Mental Health and Wellbeing Fair in the staffroom. Representatives of adult mental health support services were invited to staff stands, as were businesses and services promoting ways for staff to look after themselves and practice wellbeing. Highlights included:
Massages from Neil's Yard Remedies
Facials from The Body Shop
Information from Andy's Man Club
Stress management courses offered by Leeds Mindfulness Co-operative
Information from Brunsmeer Awareness FC
Free biscuits, cake, tea and coffee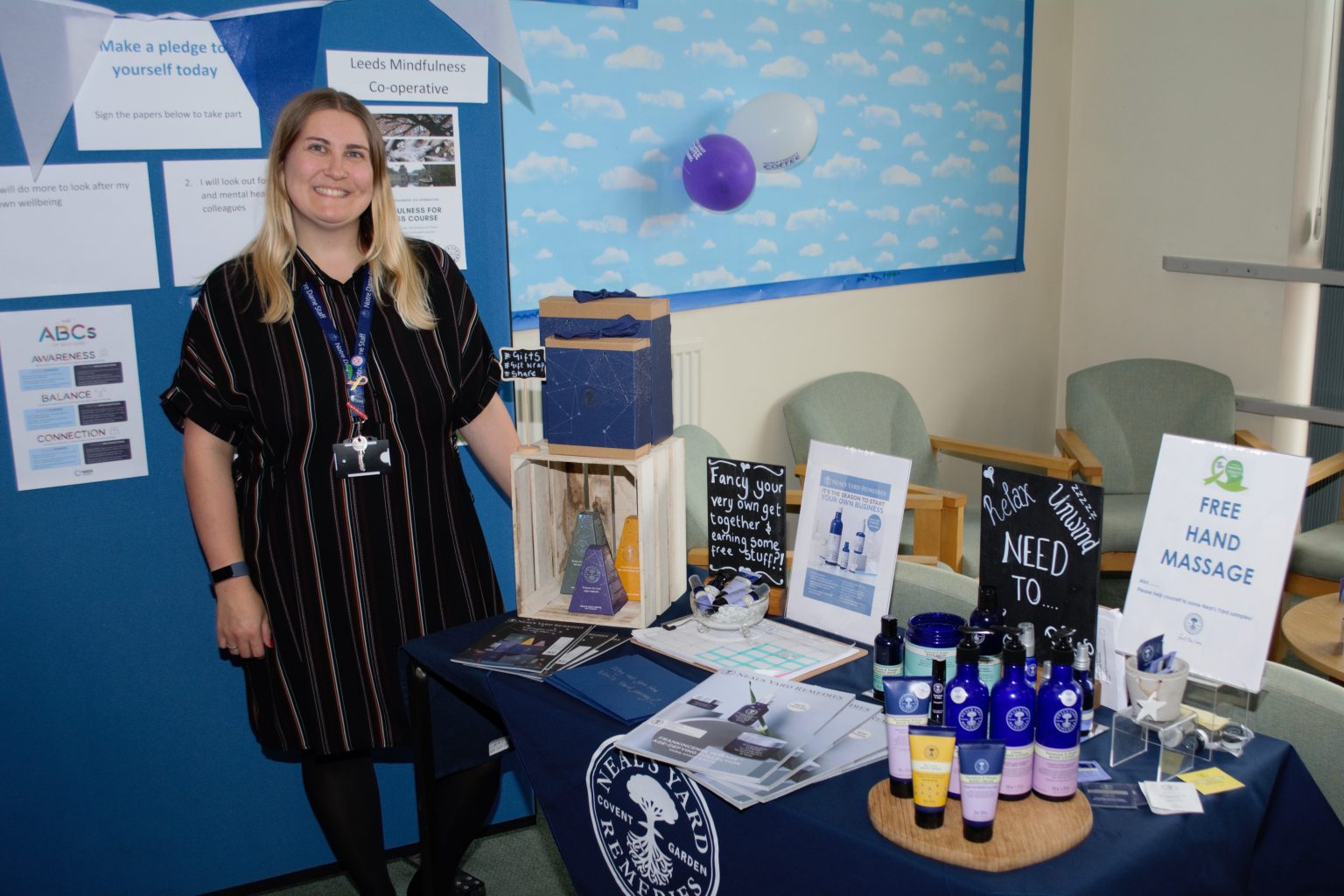 Miss Duckitt by the Neal's Yard stand, part of the Mental Health & Wellbeing Fair.
Both events were extremely successful and very busy. Here at Notre Dame, we appreciate the importance of positive mental health and wellbeing for all our staff and students, so we'd like to thank Miss Anderton and Miss Duckitt for their efforts. More information about World Mental Health Day and sources of support can be found here.