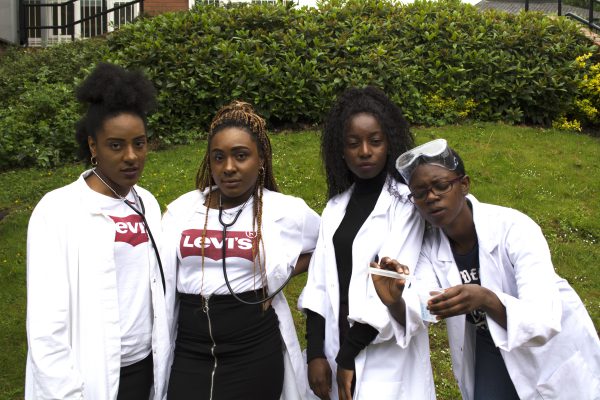 On Friday 25 May our upper sixth students celebrated their last day at Notre Dame in style, sporting an array of fancy dress outfits. Father Jonathan Hart celebrated the annual leavers' mass, and wished all students the very best for the future. During the assembly which followed, the pastoral area managers gave out awards to a plethora of student superstars, including the following Notre Dame legends: Diana
Nettey, Megan Driscoll, Jessica Tibbs, Niall Morrison, Jamie Wright, Ben Robinson, Sharan Flora and Isaac Grinnell. Congratulations to all of you, and thank you for your amazing contributions to our community.
There were also a number of categories voted for by students, whose winners included Bruno Bagi (most likely to be famous), Chloe Sharp (most inspirational student), and Mandley Sithole and Anita Afriyie (king and queen of Notre Dame).
Once their final assembly was over, students said their goodbyes in the upper common room, taking the opportunity to pose for photographs with friends. Their costumes included angels, Greek goddesses, golfers, a giant carrot and medics.
The weather may not have been sunny but the smiles of our students were bright as they wished each other all the best for the summer. For many, the next time they see their peers will be on A level results day. Hopefully they will all have cause to celebrate then too.
The staff at Notre Dame would like to wish our upper sixth students the very best of luck with their exams and with whatever they go on to do next, whether progressing to university, an apprenticeship, or employment. Congratulations to the class of 2018!
All upper sixth students will be sent a link to photos taken on the day through their Notre Dame email address.