Our A level English Literature students were treated twice in the space of a week with trips to see Othello performed at Harrogate Theatre and to hear poet Simon Armitage talk about his work, at the University of Leeds.
On September 27, our students headed to Harrogate to watch Othello: a critically-acclaimed, thought-provoking exploration of jealousy and betrayal, which provided students with a valuable insight into one of their main examination texts. For most of the students, this was the first time they had seen a Shakespearian play performed live on stage.
Student Ella Gould said: 'The directorial choices made me look at the characters and language in a completely different light. It really helped me understand how to explore different interpretations of the play for my exam.'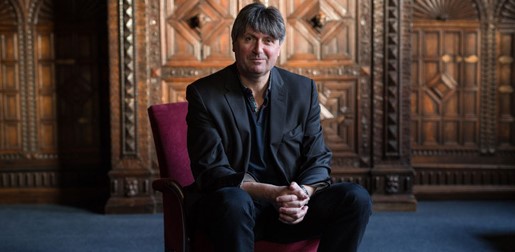 On October 2, the University of Leeds was the venue for an audience with Simon Armitage, one of the nation's favourite poets. Mr Armitage kept everyone entertained with his dry Yorkshire wit and tales of the experiences that inspired his favourite poems. He answered questions on a plethora of topics, and responded enthusiastically to a query about which poem from his oeuvre defines him, asked by our very own Jess Eaton.
Student Martha Probert said: 'I loved sitting in the Michael Sadler Banham Theatre feeling like a university student. I thought it was fascinating to hear Simon talk about how poets should follow in the footsteps of the WW1 poets by bringing current conflicts to the consciousness of contemporary audiences.'
These trips were funded in part through the NCOP project, which aims to encourage students to consider higher education study by providing them with a range of aspiration-raising experiences. You can read more about the project by clicking here. Thanks to the English Department and NCOP Officer for organising both events.