Students on a guided tour of Bletchley Park.
On 24 May a group of maths and computing students visited Bletchley Park, which once housed top secret Second World War codebreakers, the most widely known of whom is Alan Turing.
The day included a guided tour of Bletchley Park, during which students found out much more about how this location was used during the war, and got to experience what it would have been like inside a code cracking hut. They also took part in a workshop about codes and ciphers, getting their hands (carefully!) on an Enigma machine worth somewhere between £200,000 and £400,000.
Highlights of the visit included the vast amount of exhibits available to view, such as the variety of Enigma machines and the statue of Alan Turing situated opposite a framed copy of the formal government apology issued to him in September 2009. The students were extremely impressed with their codebreaking workshop, stunned by the skill needed to collect full speed Morse code, and challenged by the trickier codes they were asked to crack.
Student Louis Hickling said: 'As a maths student with an interest in computer science, I found the trip to be very interesting and enjoyed learning all about Bletchley Park.'
Computer science teacher Stephen Wood added that it had been: 'A truly inspirational day, with a look back at a pivotal time in our history, where computing and maths came to the fore and changed the world forever. The workshop really put students through their paces.'
The codebreaking workshop.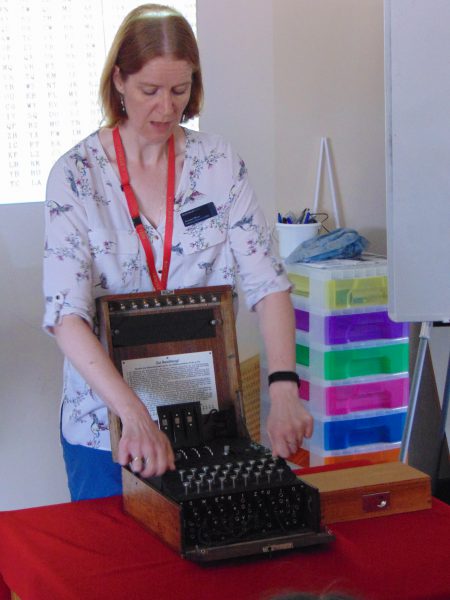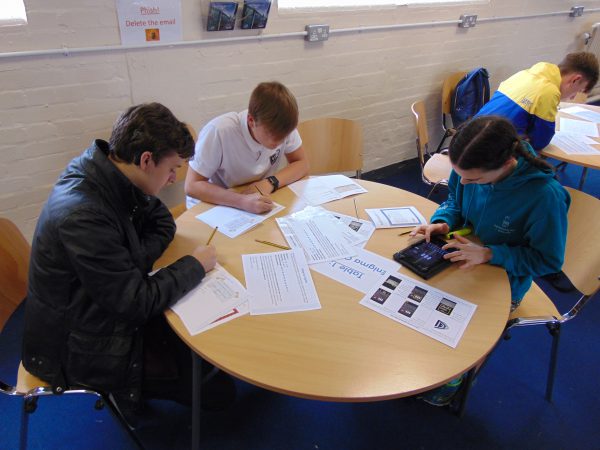 Slate statue of Alan Turing.