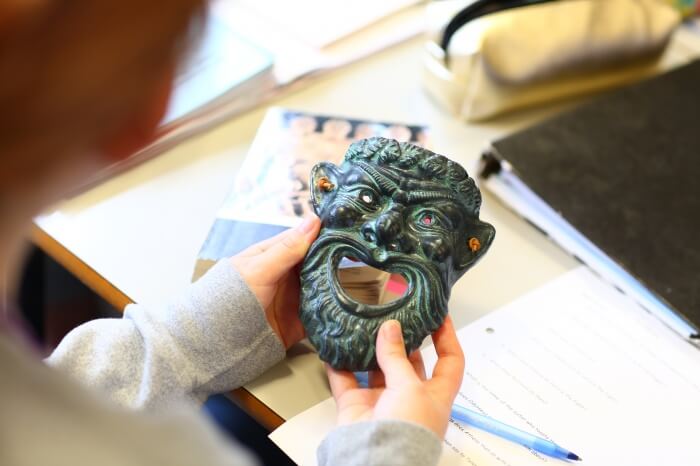 Did You Know?
The first vending machine was invented in Ancient Greece.
Key Information
Qualification
A-Level
Duration
Two Year Course
Examination Board
OCR
Apply Online
What do I need to study this course?
Grade 4 in GCSE English. No prior knowledge of Classics is necessary.
What will I study?
Classics is an exciting subject which explores the literature, history, archaeology and culture of Greece and Rome. We will study three absorbing modules which include epic tales of heroes, Greek tragedy and comedy plays and Greek gods, temples and religious ceremonies. Epic: Homer Odyssey and Virgil Aeneid Greek Theatre: Plays Oedipus the King, Bacchae, Frogs and learning about the Greek Theatre Greek Religion: Gods and heroes, Greek Medicine, Olympic games and Philosophy.
What next?
Studying Classical Civilisation allows you to access exciting university courses such as Classics, Archaeology and Ancient History which can often involve study abroad. Classics is well respected by universities and employers. Former students enjoy high ranking careers such as law, banking, teaching, museum curatorship and the media.
Apply Online