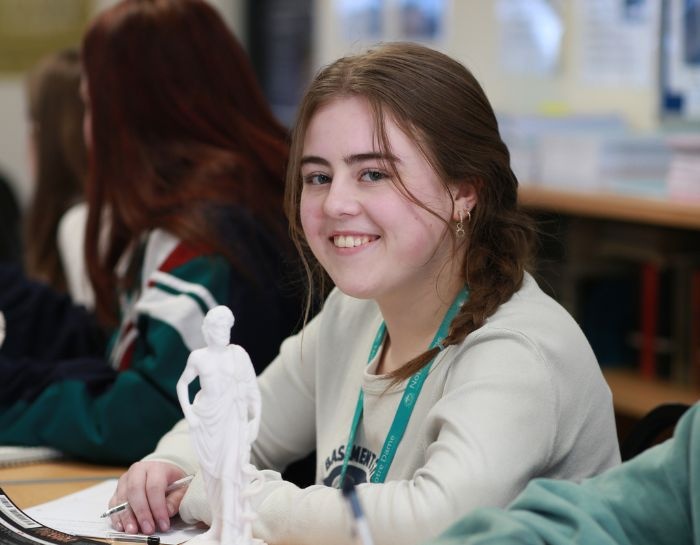 Did You Know?
The first vending machine was invented in Ancient Greece.
Key Information
Qualification
A-Level
Duration
Two Year Course
Examination Board
OCR
Apply Online

"Classics is a mesmerising subject about society in Ancient Greece. The subject comments on heroes like Heracles and Oedipus as well as the 'bad guys'. You'll learn about many unusual traditions and about how ancient societies started and progressed". - Aleksandra Lewicka - lower sixth student



Qualification
A-Level
Assessment: 100% exam
What do I need to study this course?
Grade 5 in GCSE English Language. No prior knowledge of Classics is necessary.
What will I study?
Classics is an exciting subject which explores the literature, history, archaeology and culture of Ancient Greece and Rome. We will study three absorbing modules which include epic tales of heroes, Greek theatre plays, and Greek gods, temples and religious ceremonies.
Epic: Homer's Odyssey and Virgil Aeneid.
Greek Theatre: Oedipus the King, Bacchae, Frogs and learning about the Greek Theatre.
Greek Religion: Gods and heroes, Greek Medicine, Olympic games and Philosophy.
Classics is taught via a variety of media such as text, videos, photographs, Classical game footage and the handling of artefacts. We actively encourage students to make links with modern society and different cultures.
Enhancements:
Past trips have included visits to Pompeii and the Bay of Naples, York and Bradford University for an archaeological workshop.
No Classical Language knowledge is necessary for A Level Classical Civilisation but Greek and Latin clubs are available at lunch with guest speakers and fun activities for those interested in Classical Languages. Students may wish to take the EMACT certificate in Classical Greek or Cambridge Latin Course tests ( https://www.cambridgescp.com/) in the Summer.
What next?
Studying Classical Civilisation allows you to access exciting university courses such as Classics, Archaeology, and Ancient History, which can often involve study abroad. Classics is well respected by high-ranking universities and employers. Former students enjoy prestigious careers in law, banking, teaching, museum curatorship, and the media.
Apply Online